Linguine Aglio e Olio
This is a simple and quick pasta dish with minimal ingredients!
Prep time: 10 mins (you should be able to prep everything in the time the pasta cooks)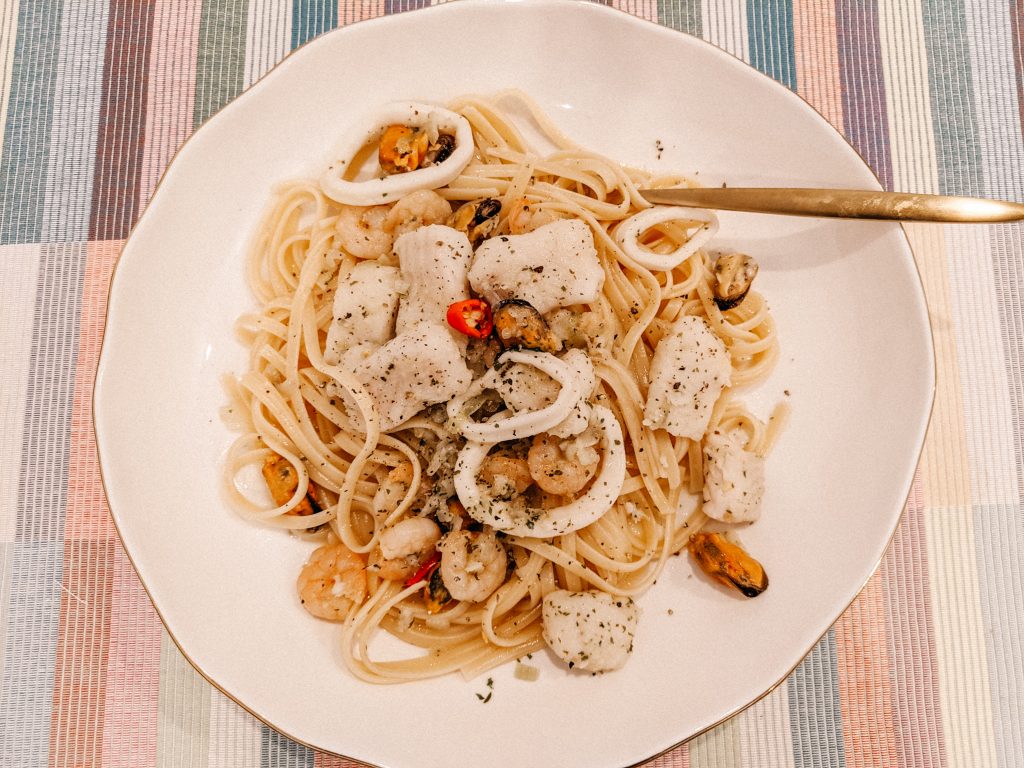 Step 1: Bring a pot of salted water to boil, add your pasta of choice for 8-12 minutes dependent
on pasta type, I enjoy Linguine~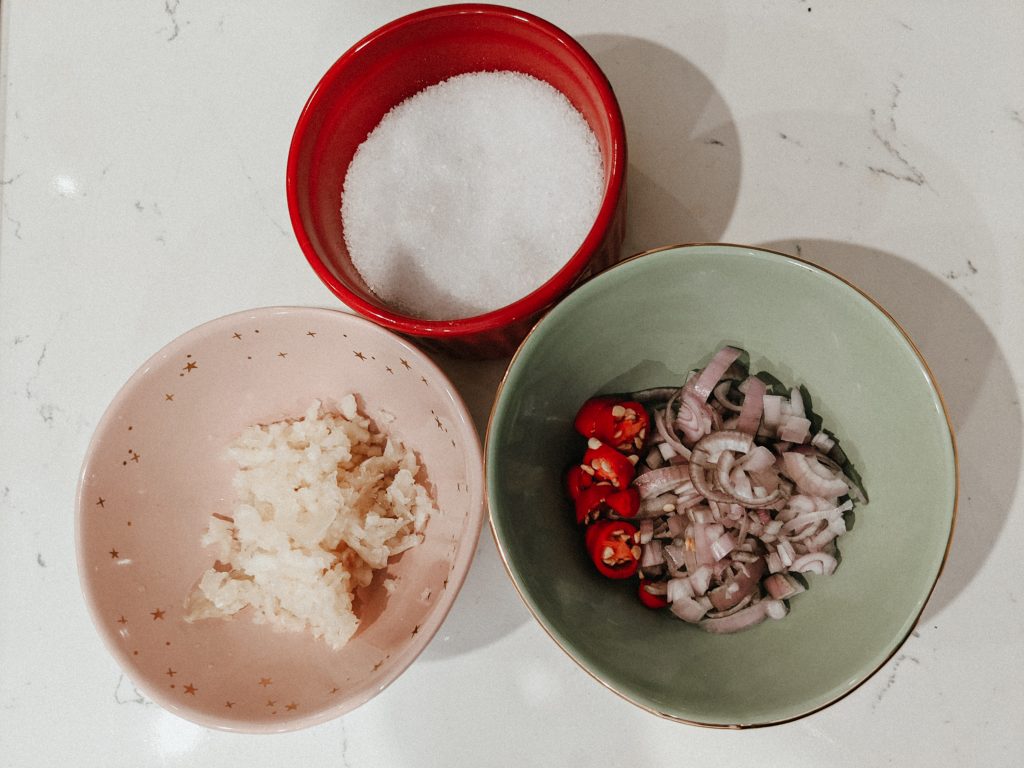 Step 2: Prepare condiments
Mince garlic – I use half a bulb
Mince shallots (optional secret ingredient)
Cut some fresh red chilli (optional) or use chilli flakes
Step 3: Heat up a wok and add olive oil – substitute with butter
if you prefer 😉
Step 4: Mix in condiments with meat of your choice – I've used a seafood mix, but I love this dish with prawns or chicken too (make sure fish turns opaque if using fish!) No meat works fine too, just stir fry the condiments.
Magic step 5: Drain your pasta after the required time, but save 1/4 cup of pasta water and add to the wok
Step 6: Serve the pasta, drizzle olive oil and salt then pour over the stir-fried mix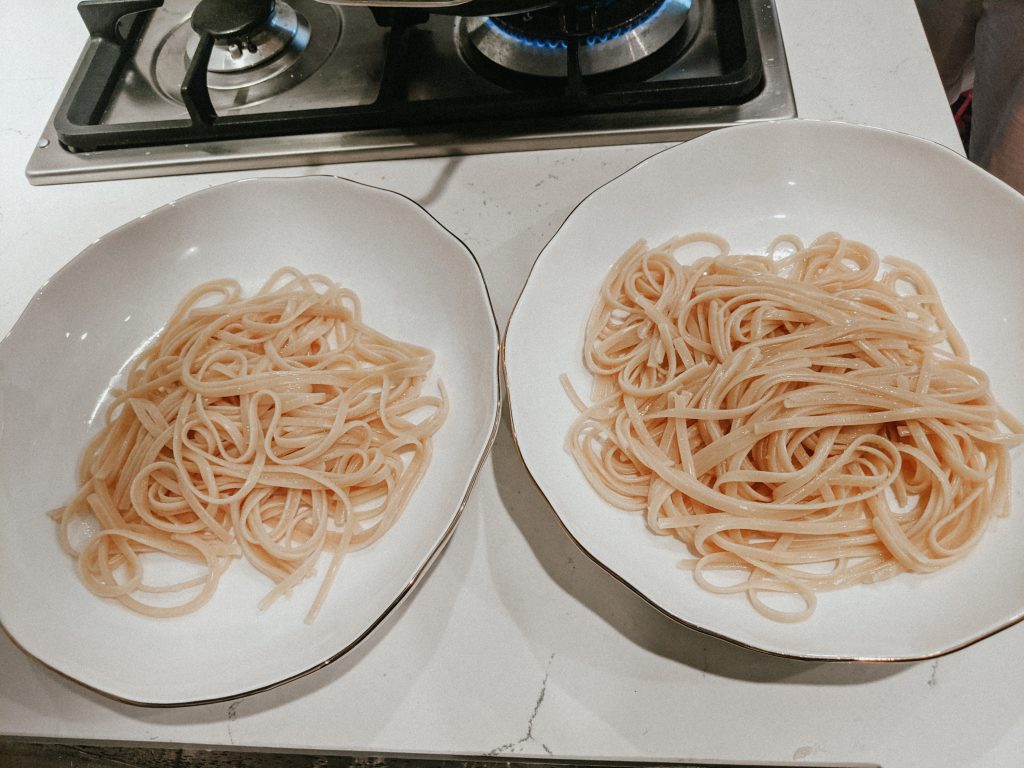 Step 7: Season with salt, pepper and herbs (parsley's a good one) as desired and done!