I have taken some time to write this story. The story of my wedding. The day I had dreamed of all my life.
Just as everyone before me had said, the day flew by. As the sun was setting, I desperately wished for time to slow down, to stop completely, that I may bask in these precious moments longer.
I had a restless sleep. I mean who wouldn't? I wasn't particularly nervous, more excited. I was proposed to in September of 2021 and I had begun planning since January of 2022.
It was Monday, the first of May, 2023. It was finally here.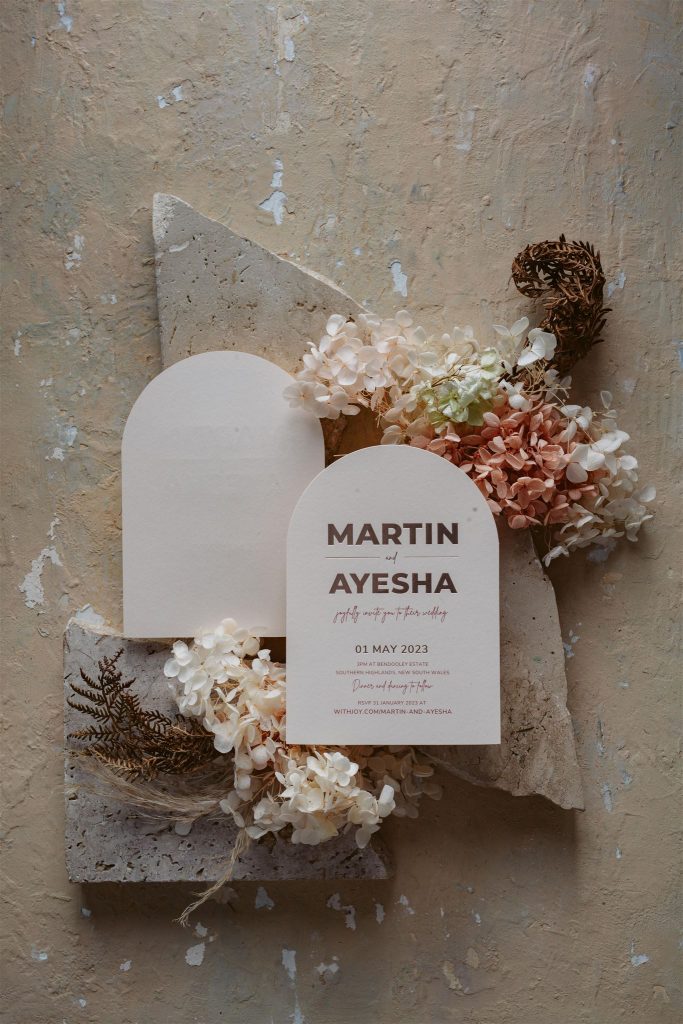 I woke about a half hour before my 7am alarm. I could see the rays of sun peeking through the thick curtains of the May Gibbs cottage. The Saturday had been rainy, and Sunday in the Southern Highlands was still quite damp til the afternoon. From the very beginning of my plans, I had told myself that the worse thing that could happen was if it rained. That was the one thing out of my control. So I had over a year of mental preparation of how I would handle the rain, how I would be okay with my hair, my face, my dress, my shoes getting wet. I remember listening to the rain beat down on Saturday night back at home. I remember telling myself it was okay, it would still be a great day. We live on the top floor of our apartment complex so the rain is quite loud, while usually soothing to hear, it was a loud drum pounding away ominously that night.
On the morning of the 1st, I awoke to silence, a sweet bliss.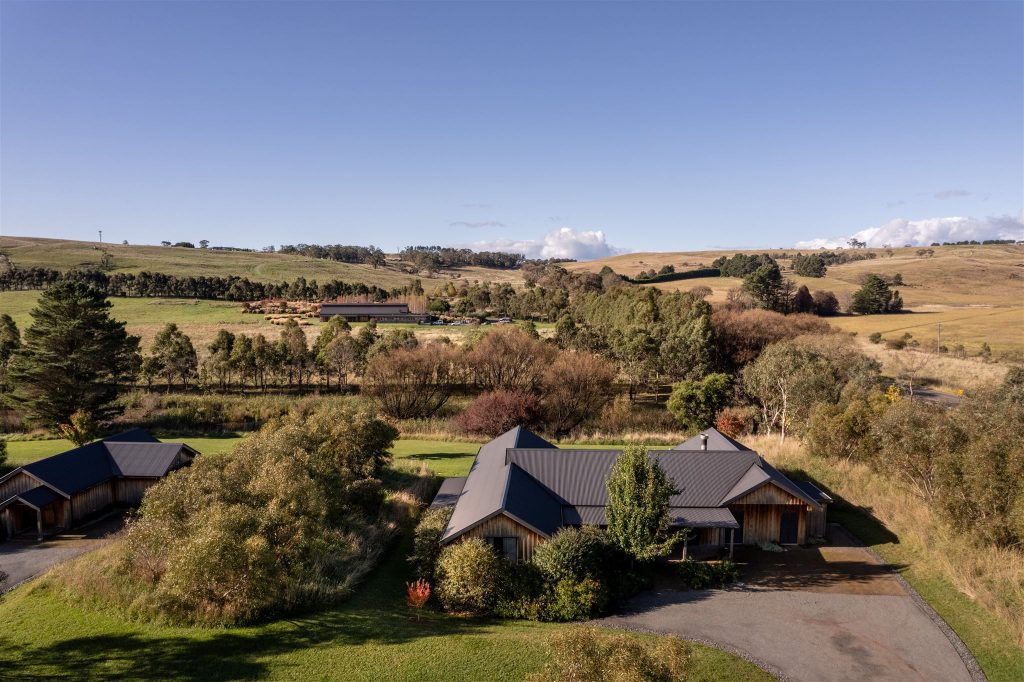 The hair and make up team were due to arrive at 730am. I had dutifully doused my face, neck and skin with moisturiser over the past 2 weeks since the trial. I had enjoyed a most luxurious body wrap and hair mask at the QT spa on Saturday. Once more, I rose and washed my face and slathered a generous amount of cream to my face and put on my bridal pyjamas.
Cathy and Katy arrived a touch early and began setting up straight away. At 8am, Cathy started with prepping my hair, just as she had during the trial. Cathy's energy was different today, she was more enthusiastic than a couple weeks ago and smiling constantly at me, as it she were painting the greatest artwork of her life. I loved every moment. So did she.
There was a flurry about the house. Marty got up and went to the Vine room for breakfast. Jessica and Ashleigh delivered coffee, croissants and danishes from Gumnut. My stepmother and sister arrived for their prep. Hilary and Nicola, our photographers had started on the bride detail sets. The party was getting started!
4 (very quick) hours later, Cathy had transformed me into a princess. I had the sweetest ringlets in my hair, my eyelashes were thick and fluttery. I felt so special.
By then Aunty Margaret had arrived with Aunty Carol, who I was meeting for the first time. Uncle Brian stood respectfully outside the cottage full of ladies, unsure where to head to as Martin had left to get ready with his groomsmen at Arafel Park.
The florists from Pia & Jade came to drop off the bouquets, Hilary & Nic returned from Arafel Park and our prep photoshoot began! Hilary directed us girlies outside in our matching pjs to kick things off. Then it was time to get dressed. Ahh! The day was already going to quick!
The girls helped me tape my boobs and djzushed my dress (pretty much endlessly that day) and we had a cute first look with the moms, my sister and aunty. I'm not sure if anyone expected anything other than a ballgown from me 😁 I twirled around and took videos for Cathy and hugged her goodbye.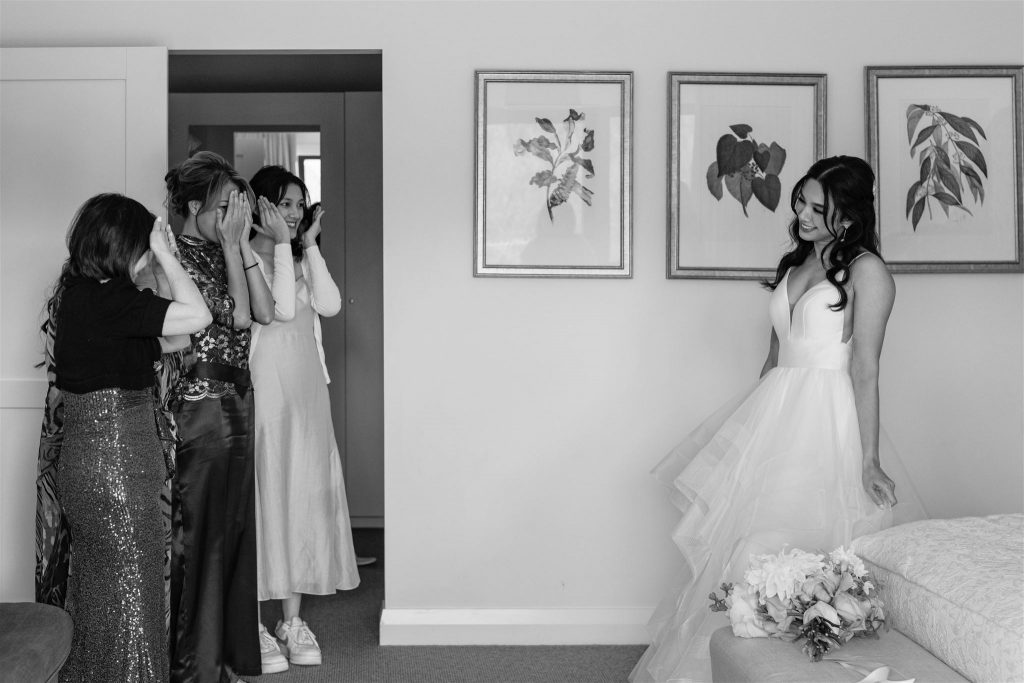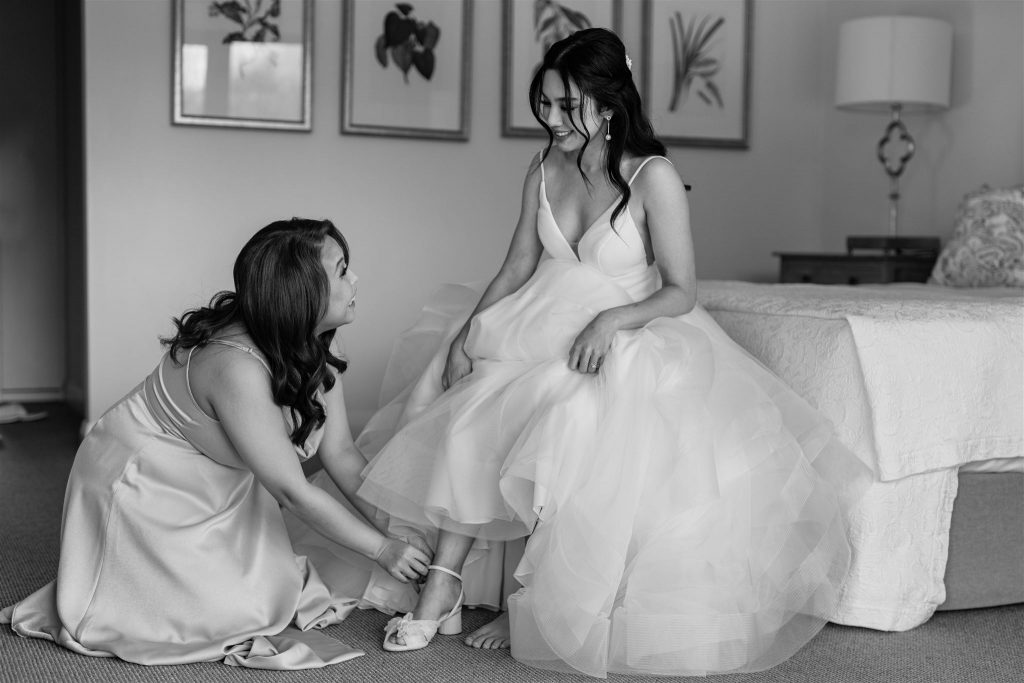 Many people have asked me about my how I found my vendors. Most of them were recommended by Hilary, who knows Bendooley Estate inside out. At the very beginning, when Hilary and Nic showed me their portfolio over a zoom call, there was this one bride featured with a very dramatic headshot. They said "Her makeup was done by Sophie Lau. Sophie Lau makes your eyes look double the size and is an expert at Asian makeup." I didn't think twice. I didn't bother asking for quotes. I booked Sophie Lau straightaway after that call. While I didn't have Sophie herself, her first child was due in a couple weeks, I had Cathy Lau – who we have confirmed, is not related to Sophie. Cathy was pure excellence and I would book her again in a heartbeat.
So how did I find Hilary?
The first step in my planning was to find a venue. I decided that I would not ask my mother for an auspicious date. She couldn't tell me a date for 2023 til September of 22 and I knew the prime venues and vendors would be long booked out by then. For those who are closer to me, yes, I can see you're shook!
I had my heart set on the Hunter Valley Gardens for a long time. I had visited the place many years ago and simply envisioned myself floating through the gardens, flowers abound, a sea of bright colours. My other dream was to get married at the luxurious Emirates One & Only Wolgan Valley Resort. (Look it up! Or don't! The minimum cost of a wedding there is over 6 figures!)
The month of January 2022 was a back and forth of searches: Wedding photography "hunter valley gardens" led me to several photography portfolio websites. I then browsed the galleries of the other weddings the photographers had covered and discovered new locations. I then looked up "location X photography" and found yet another ten photographers' portfolios. I enquired with many venues and photographers on their packages put it all in a spreadsheet and saved a tonne of screenshots in a deck. I then culled it down to 4 locations proudly presented my ~30 slides of research to Marty, who very quickly said "It's too far".
"I would like a Sydney wedding, or if you want to go somewhere, maybe we can pick somewhere closer in the blue mountains or the royal national park."
Ahhhhh what??? Okay imma just throw away my weeks of research. Alright. Cool. You wanna get married in the national park??? With the trees and dirt and bugs?
Needless to say I was flustered and disappointed. My Hunter Valley plans dashed immediately. But this was going to be our day. I didn't want to push for it, I wanted both of us to be like it.
So after a day of pouting. I was back at my desk, looking for locations in the Blue Mountains > photography portfolios > new locations > photography portfolios then I saw it – a stunning photo of Bendooley Estate.
Now frankly, the name sounded like silly to me. Bendooley. BendOoleeey. It didn't quite have the same effect for me as the HVG or Adams Peak or Milton Park or Hopewood House. It was 90 minutes away on the freeway. It wasn't too far for Marty and was a destination for me. Perfect.
I made several calls and lined up 4 venue inspections all within 10 minutes of each other in the Southern Highlands.
By then, I had also found Hilary's website. I compared not only his wedding portfolio to the others but also read the blogs that he and Nicola wrote about their clients, and the engagement shoot adventure sessions. Hilary was first class. Also Hilary's communications, forms and booking experience were very neat and just the right amount of detail.
Hilary looked at my options and said confidently – Pick the Book Barn. While acknowledging all venues were pretty, he told Estate A was often not well maintained, Estate B had difficult terrain to walk to for the ceremony, Estate C was $$$.
I have to say we were hugely disappointed by all 3 other options, their shortcomings were just as Hilary foretold. Not only did they not live up their beautiful curated Instagram pages, the staff were sometimes inattentive, the wedding service team couldn't answer questions about capacity or accessibility. One of the venues did not ever follow up after our visit. The venue that was almost triple the price than all the others? No, you just have this small space for your ceremony and your reception is split across two floors because most of the estate is out of bounds. Say what?
But it all didn't matter. We had gone to see Bendooley and she blew the rest out of the water. From the moment we turned off Old Hume Highway, I knew this place was special. The immaculate parallel column of trees drawing us in, the vineyard to the left inviting us for a stroll, and the spacious carpark, I knew the guests would certainly appreciate!
We had the most lovely Jen giving us a tour of the grounds, the private suites, where the bride would be tucked away, the lake where the magic would happen, the back up options for inclement weather. Behind the veil of Bendooley's manicured lawns and hedges and I could see a team of professional staff making preparations for a wedding that Summer afternoon. I couldn't help but imagine us being there one day.
OK Hilary. I want the trees to be red. What day do I pick?
"Umm.. with the past couple years of La Nina I can't say for sure! The first two weeks of May are usually the best for Autumn colours."
"OK Jen, what you got in the first two weeks of May? We also want to stay at the May Gibbs cottage please."
And so, with Hilary locked in and Bendooley locked in, our countdown started.
—
It was time to head to the Homestead. The house hugged by red ivy's where I would be hidden from the guests, emerging in an hour's time to say my vows. The girls took great care in escorting me in from Hilary's luxurious Hyundai across a metre of dirt path to the steps of the Homestead. Joel, who had kindly agreed to be our videographer, arrived as we were wrapping up the prep photos and made his way over with us and started rolling.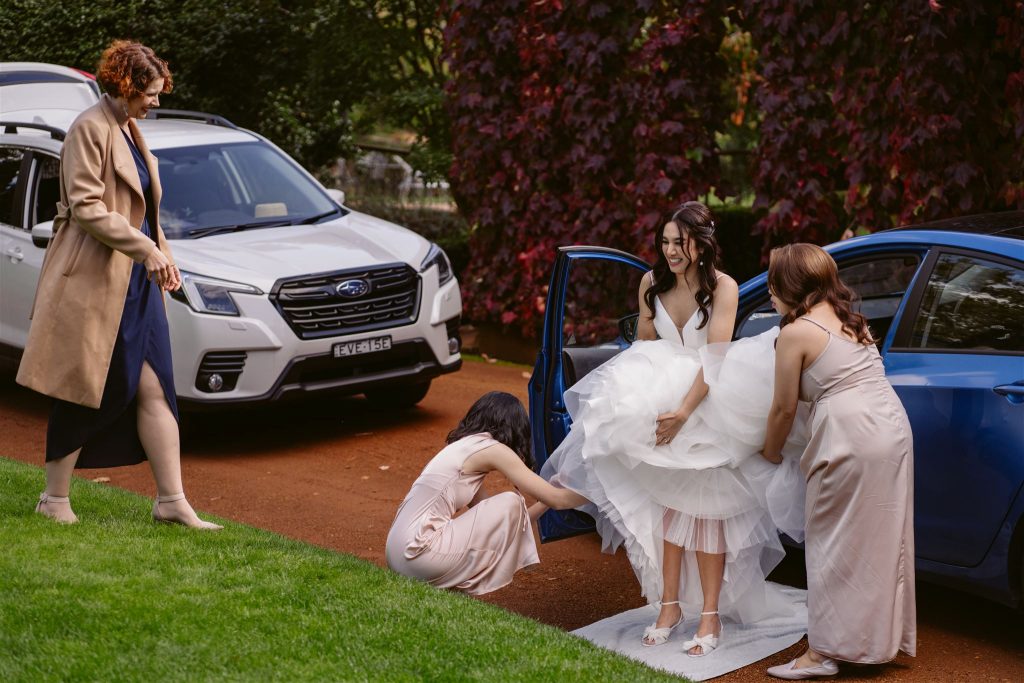 We were all soaking in the pretty Autumn colours when I spotted a figure striding across the lawn towards us.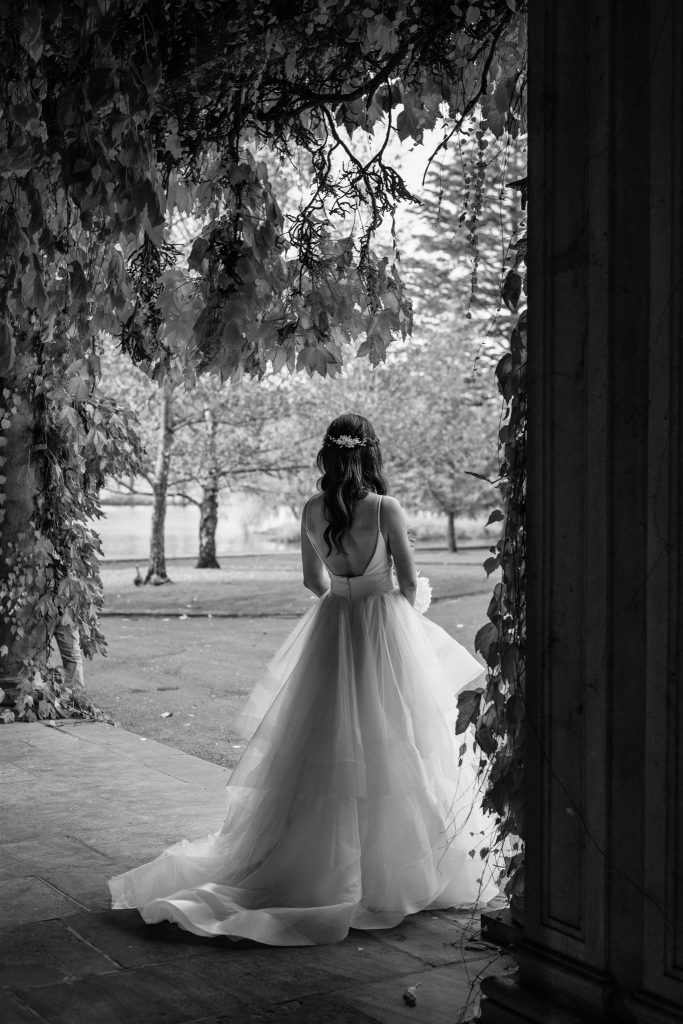 Oh no! Who let a guest in? This area was meant to be out of bounds until 30 minutes past 2. It was too late for me to hide. We looked at each other, we squinted in the distance as the figure grew closer. Dressed in a sharp suit with cool metallic blue shades, holding a package of some sort under his arms, it was like James Bond had arrived. And it pretty much was! It was my Dad, grinning from ear to ear, breaking the James Bond illusion, as he approached us.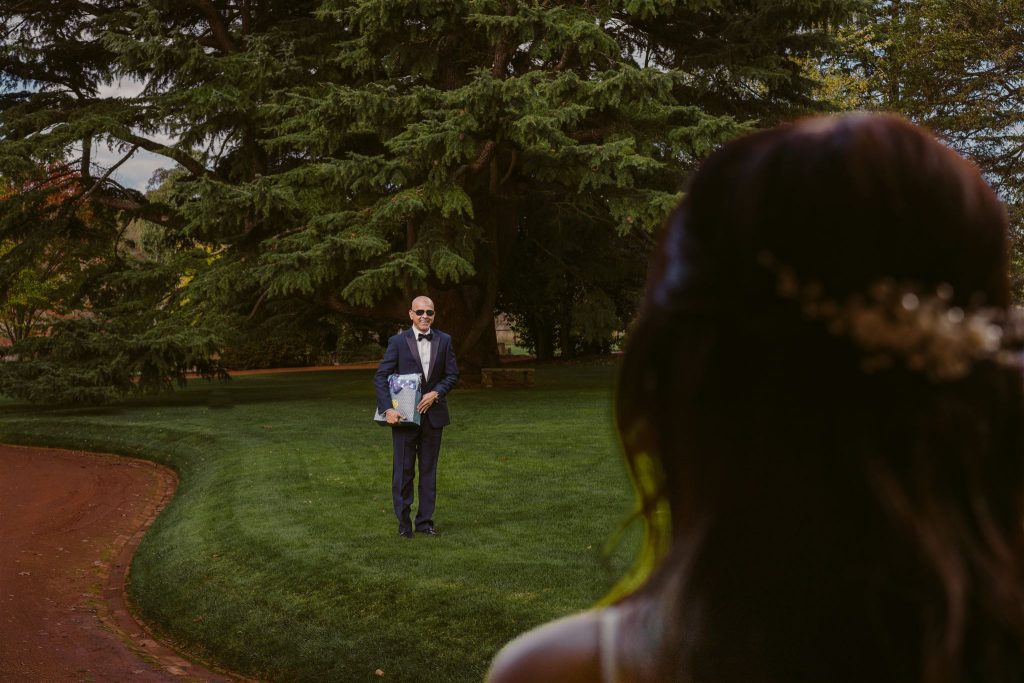 It was an unexpected first look moment and I had to hold back a few tears.
A few more photos and it was time to hide. I sat down and Joel asked me how I was feeling.

I'm.. so hungry!!

Shoshanna popped in to check in on us girlies, a quick reminder of our ceremony walk that we had dutifully practiced the night before (to the music, I might add)
No robot walk
Bouquet at the hips (not tits)
Let Dad loop my arm
Greet the Groom
Stand on the opposite side to face my family.
Djzush the dress
Shoshanna also gave us kitkats, phew, then ducked back out.
The sound of the crowd outside was growing louder, I could hear the band, the laughter and muffled announcements – Shoshanna was doing her housekeeping.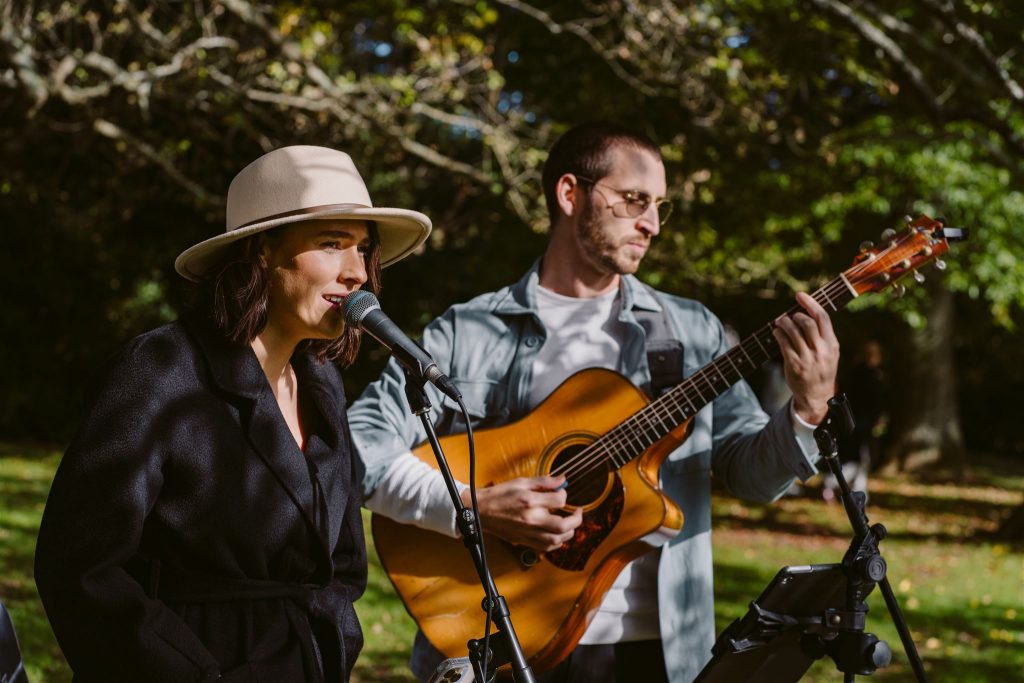 The doors opened.
You could give me chills
On a summer day.
The sun shone.
When we're laying still
But you make my heart race.
The crowd fell silent.
Gonna keep me young
When we're old and grey.
Daddy whispered a prayer.
I know that time moves on
But some things don't change
I took a deep breath.
I won't stop getting butterflies
I get 'em every time
I look into your eyes
You won't stop running through my mind
For the rest of both our lives
You give me butterflies

The walk to the aisle felt long. I stepped gingerly, keeping my dress as floaty as possible, consciously relaxing my shoulders, chatting away to Dad, I cannot for the life of me recall what we had found so entertaining during that walk across the lawn. In that moment, it was just Dad and I, just a casual conversation, not a care in the world. I had ever so temporarily forgotten where I was.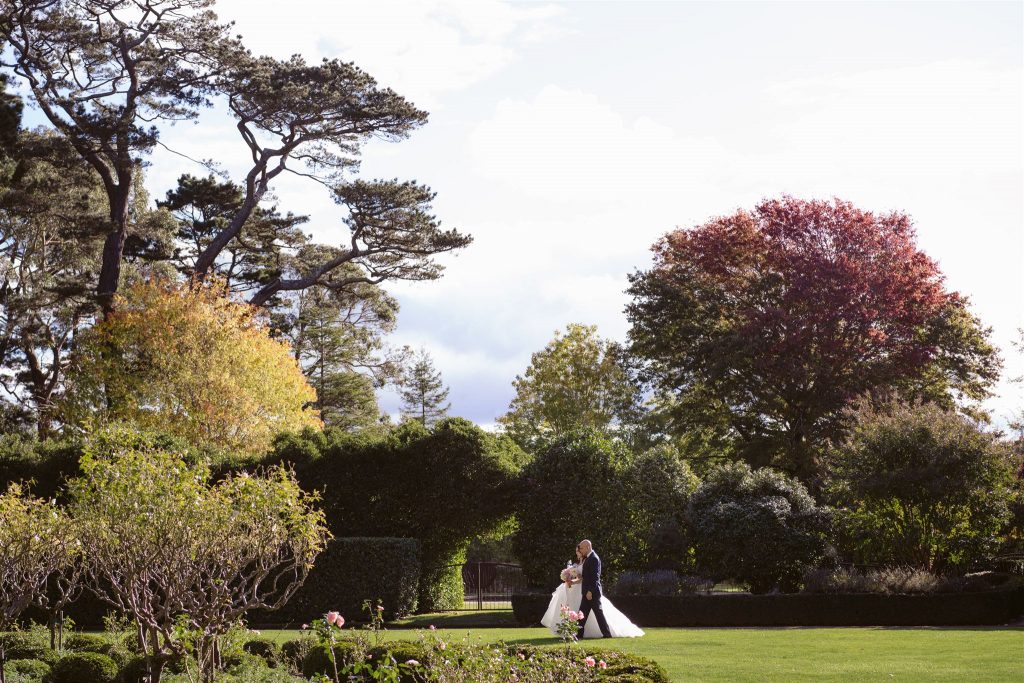 Once we hit the start of the aisle, and everyone's eyes were on me, I suddenly re-focused. To my right were big happy smiles, some waving, some clutching their hands together in prayer. The moments down the aisle felt like slow-motion, there were happy-crying faces to my left and many desperately holding back tears.
Then I looked ahead. At my husband-to-be.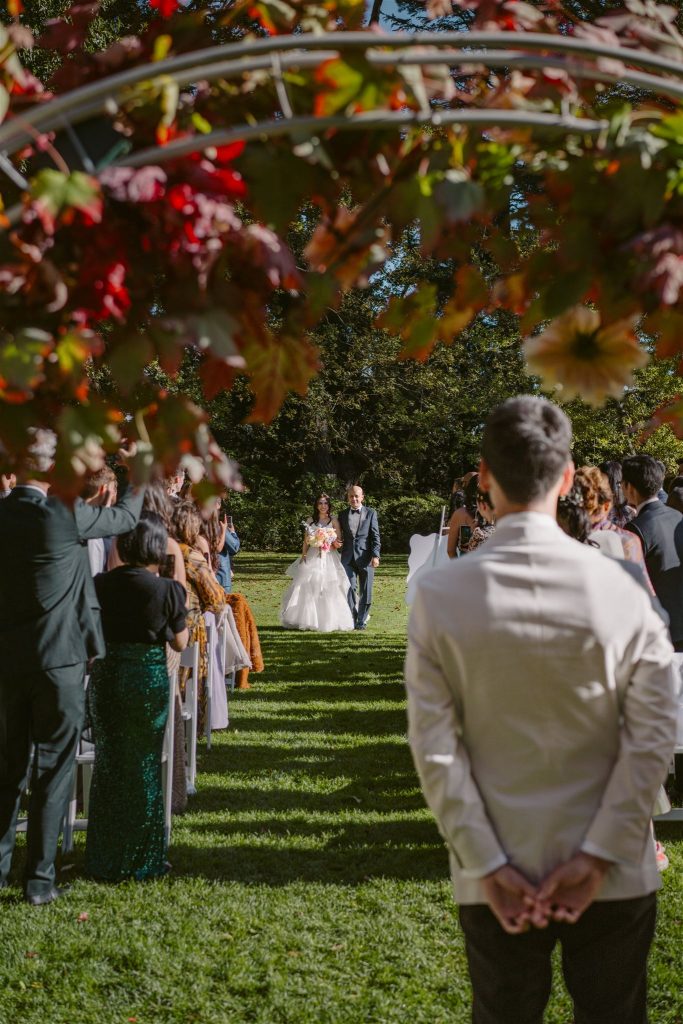 I had thought about this moment countless times in the past year, with a particularly high frequency in the final weeks, and every time I played "Butterflies" I would starting sobbing.
To be completely, transparently honest,
on 1st May, at 3 hours past noon, I did not feel urge to cry.
Something my sister-in-law Irene had said to me, back when I was at their engagement ceremony stuck with me all this time. I had a stream of happy tears running at their happy occasion, the speeches and wishes were heartfelt and I remember Irene smiling the entire day, not overcome with emotion like I had expected.
She told me of a superstition "You cannot cry on your wedding day, if you do, then your marriage will end in tears."
Yup, I can feel your eyes roll.
On 1st May, at 3 hours past noon, I was simply so pleased, by the superb weather, how beautifully the arbour had turned out, how all my family and friends were surrounding me. I just wanted to smile. But. The cameras were rolling and as a guest of several other weddings, ya gotta give the crowd what they want, so I squeezed my eyes and let the tears flow.
Marty, bless him, tried his very best, and could not shed a tear. He was way too happy.
Our bridal party took their positions and just as I thought the procession had been perfect, Dad handed me to Martin, and said "Take care of Alisha".
Oh you could not have scripted this.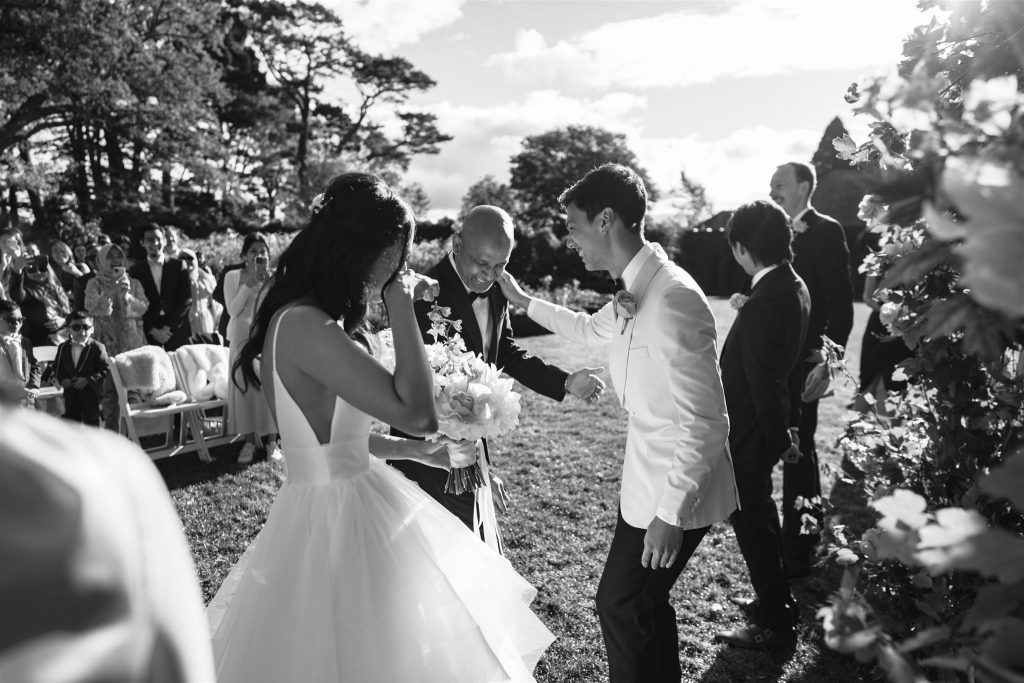 Then came everyone's favourite part. There is no way I could write this better than Shoshanna did, so here's what she prepared for our love story, read it with the most dramatic voice in your head, then double that.
It was late in 2015 in the depths of Runeterra, 
a world steeped in ancient magic, inhabited by mythical creatures,
where two warriors were thrust together by fate 
in the heat of a fierce League of Legends match.

Ayesha, a spirited and tenacious gamer, 
found herself encircled by a motley crew of combatants, 
some of whom were complete strangers. 
If this wasn't enough to put her on edge… 
just as they were about to spawn into the game,
the mastermind behind this custom battle, Jon,
dropped the phrase "he's a pro" into her ear…
the words were about Martin, Ayesha's adversary 
who had earned a formidable reputation across countless virtual battles.

His presence on the opposing team infused
the air with a sense of trepidation and excitement.
The digital arena pulsated with energy as
the two teams braced themselves for the impending clash.

Amidst the uproar of battle cries, the thundering of war drums, and the chaos of strategic chatter,
Ayesha and Martin found themselves swept into a thrilling contest of skill, 
as their champions collided with a ferocity that reverberated across the battlefield.
The atmosphere was electric as the tension between Ayesha and Martin escalated,
tempered only by a mutual appreciation for the challenge they presented to one another.

As the final moments of the battle loomed, 
the scales of victory swung in Ayesha's favour as
her unwavering determination helped secure her team's triumph 
and destroy the enemy Nexus.
I could not fathom a better celebrant than Shoshanna. It was just unlike any experience I had.
On 18th May 2022, we had our first call with Shoshanna, she was our first "candidate". I found the whole process quite funny, it was treated like an interview and we had multiple candidates lined up to try sell themselves to us. Shoshanna was easygoing from the start. She listened very carefully to what we wanted and immediately gave us several scenarios to bring our vision to life.
For due diligence sake, we went through with several other celebrant interviews, but I already knew she was the best.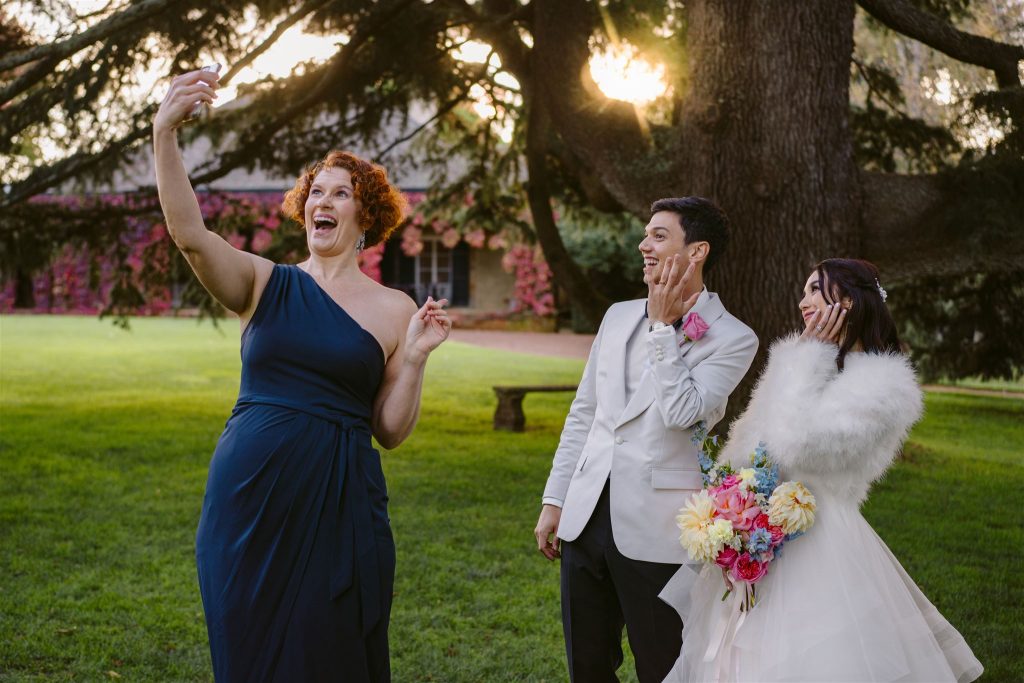 Shoshanna took the care to involve all my loved ones, my grandmother, my parents, my siblings and nephews. My family means a lot to me and I am eternally grateful for the care that went into ceremony.
We exchanged our vows, we slid on each other's wedding bands, we kissed.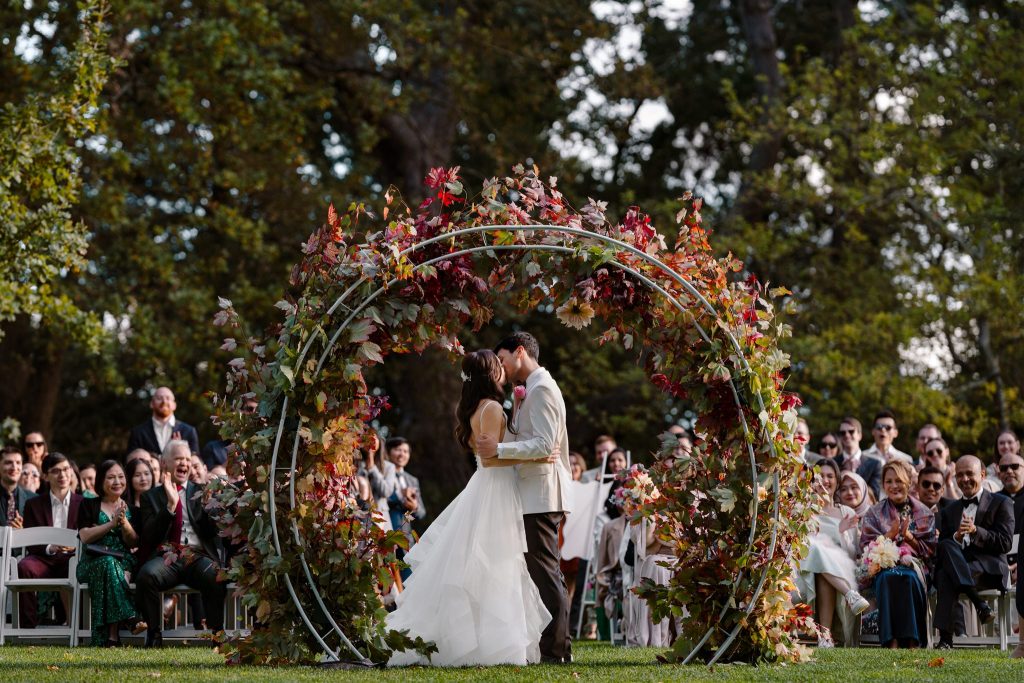 Okay, can we just appreciate how freaking awesome the florals were?!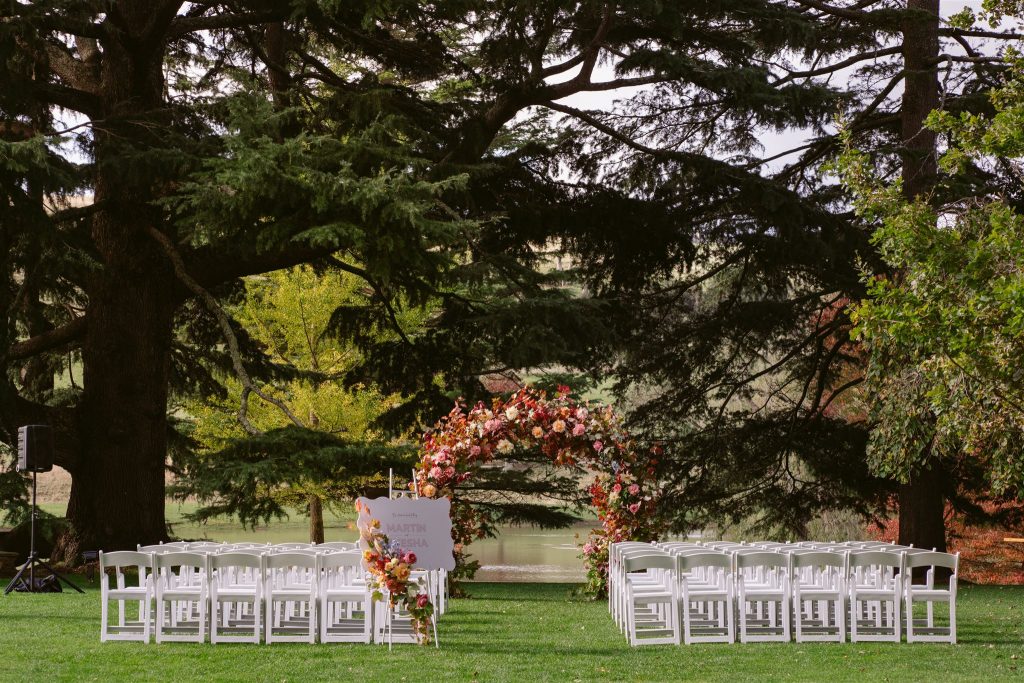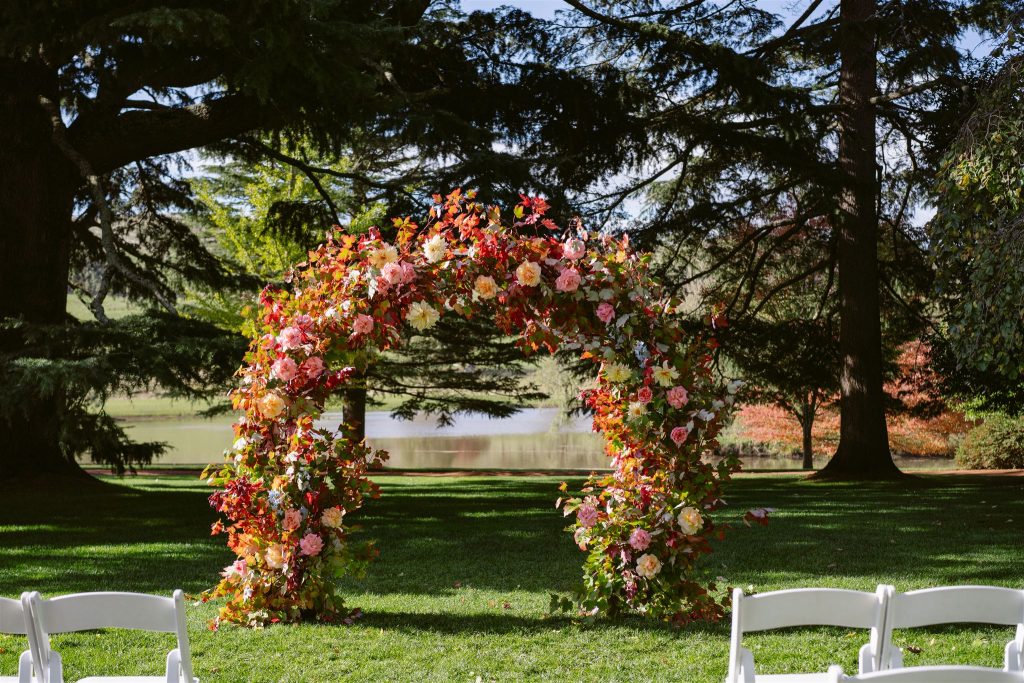 In my search for the venue and photographer I had perused a huge variety of wedding looks, I looked at the album of Sophia & Dale (one of Hilary's clients), it was simply love at first sight. I had to have a big round arbour, just like theirs!
I reached out to their florist and asked to replicate this look, and the response was:
Due to the venue operating as a restaurant in the day bump-in times were very early and short, plus labour costs would drive the price up as they would need to stay overnight in the area. They told me to allocate a minimum of $8,000.
I said that was fine (I mean I've never planned a wedding before or had to organise florals for any events, so I was going off all the information I had from this really terrific Facebook group Wedchat by Wedshed – thanks for adding me Katie!). They ghosted me for a bit then suddenly came back a couple weeks later with "I have had an overall look at what you're after and for the allocated budget and I would advise to choose a florist closer to the highlands as you won't need to pay the extra travel/accommodation fees. Hoping you appreciate the honesty and want you to have beautiful flowers!"
Ugh. I was so upset.
After that came several more rejections from other florists and many florists did not respond entirely – I think a lot of wedding vendors actually have issues with their contact forms, or maybe they misread my date and thought it was super soon in May 2022.
Anyway. I told Hilary about my disappointing correspondence and he recommended Pia+Jade.
Bless him, because just look how wonderful the florals turned out!
(and the cherry on top – they were below my budget)
No wedding is without it's dramas, thankfully mine had very few. A funny story I'd like to share is about the arbour.
The Wedding and Event Creators were easy enough to work with and there wasn't any fuss. The round arbour structure is surprisingly uncommon and there was really only one company in New South Wales that had it. The arbour itself wasn't expensive to hire – $190 but they had a minimum spend of $600 before offering delivery and pick-up and another $400 for setting up the arbour. So I turned to my trusted friend Andy and told him he had the most important job. I burdened with the responsibility of picking up the arbour, transporting it to the venue, setting it up (several hours in advance so the florists could decorate it), disassembling it and returning it. Gosh. That was a long sentence to type – THANK YOU ANDY YOU ARE THE BESTEST.
Apr 30, 7:54AM a voice message comes from Andy
"So pickup went okay, but I woke up this morning and like the very first thing that was in my brain was like there were sandbags on the floor of that shed, 'cause there was like shit everywhere and.. I don't know why, my brain, just thinking about it, like the very first thing I woke up. But then I was like those sandbags are definitely for the arbour and it's not going to stand up without the sandbags so I'm driving back right now to pick them up *laughs* which is like a fucken three-hour round trip, but oh well!"
Once again, thank you for your service Andy.
—
The next couple hours were non-stop photos while the guests enjoyed some canapes. Ah, I suppose if I had one wedding regret it was not having those canapes! I was definitely offered canapes by my friends and bridesmaids but I just didn't feel hungry then, even though I was fading away before the ceremony. I also didn't want to risk dropping anything on my dress or jacket and I knew a delicious dinner awaited us.
The sun said goodbye to us as we headed inside. In planning my runsheet for the day I had anticipated that I would be full of nerves before the reception and slotted a 15-minute break. How valuable those 15 minutes were! I had time to pee and warm my feet.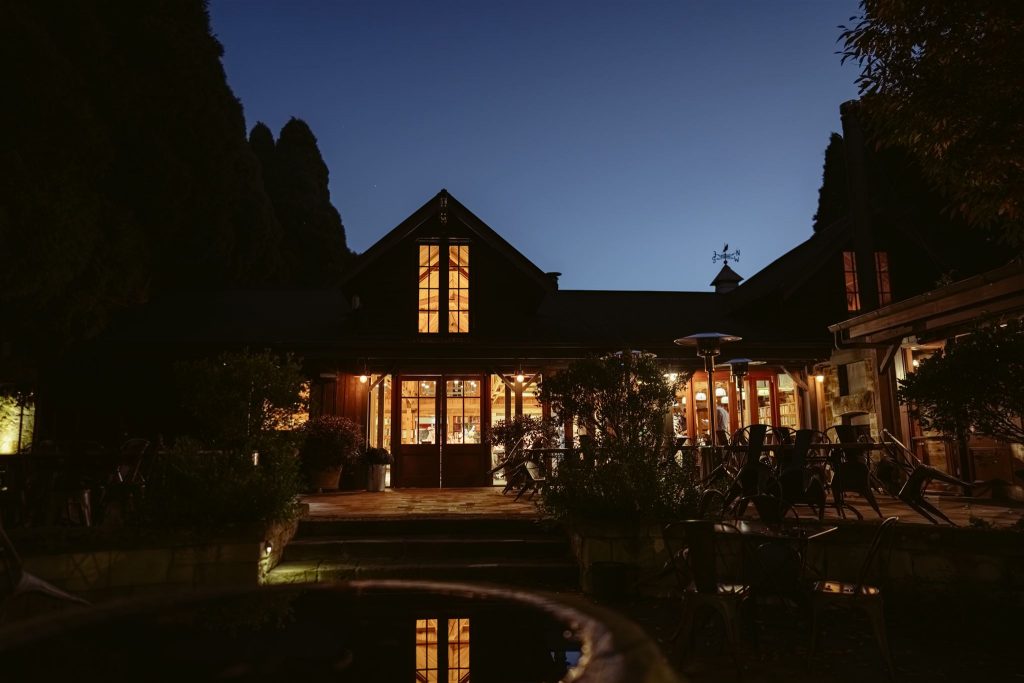 The fire was going, the tables were set and the guests seated. Sally, our day coordinator came to line us up for the bridal party entrance, Oberon Lane hit play on "Celebration!" and it was time to kick off the reception!
Let us take another moment, before we look back on everyone's second favourite part of the day, to appreciate the stationery! This was my favourite part of the wedding planning, and also one of the last things I did, only reaching out to Jojo on January 31st this year.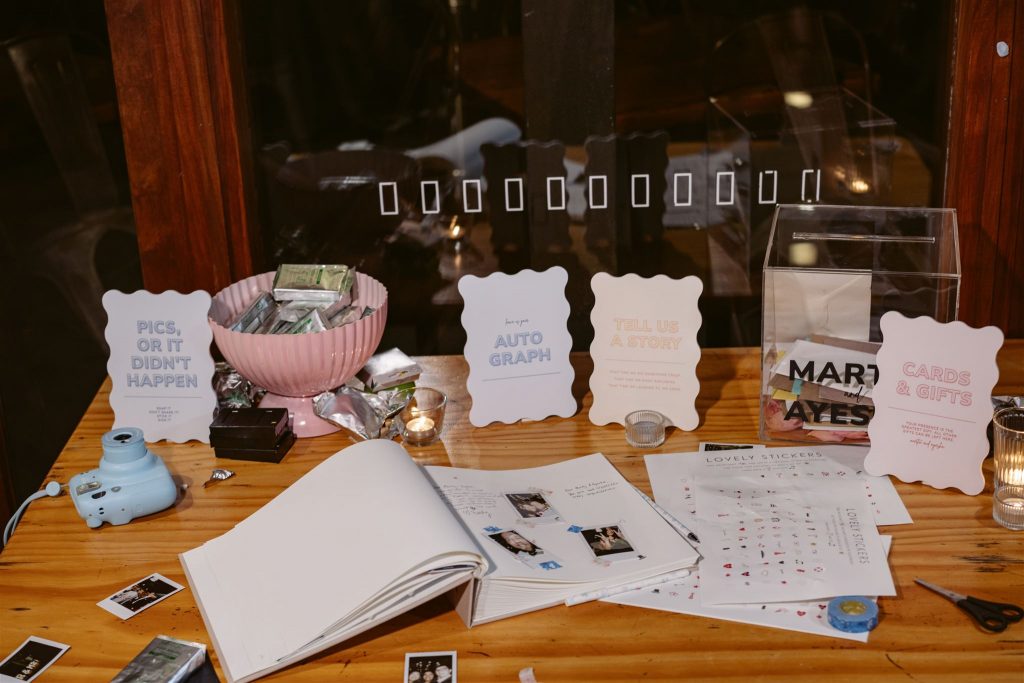 By March, my budget sheet had added up the venue fees, the food and drinks package, the accommodation, the transportation services, celebrant services, florals, cake, the band, invitation printing & shipping, photography, videography, hair and make up services, the dress, the jacket and accessories, the suits for the all the boys, props hire, the bridesmaids gifts and other little things. It was already a pretty sum.
I was honestly set on doing my own stationery and getting them printed at Officeworks to save on costs.
My maid of honour, Jessie had helped me with the arched invitation cards and I had decided way back to apply the same style to the rest of the stationery suite. The arch die-cut had already made the invitations quite pricey and if I wanted arch-ed menus and name cards they would be ouchy.
Now, I cannot stress how valuable word-of-mouth recommendations are. Jojo was recommended to me by Dany from Pia+Jade, after I had shown them my invitations and asked if they could print a large arched welcome sign and a cut-out arch like this one. They said Jojo from Rebel Reflect could do that for me.
I visited her site and oh my lord, everything she made was so creative and FUN.
My brief to all vendors so far had been simply "fun". I had seen countless elegant/luxurious/minimal wedding photos. As pretty as they were, they were not me. Mine was going to be bright, colourful and fun. I wanted my family to have the best experience, to see the friends I had made here and to have a glimpse into my wonderful life in Sydney.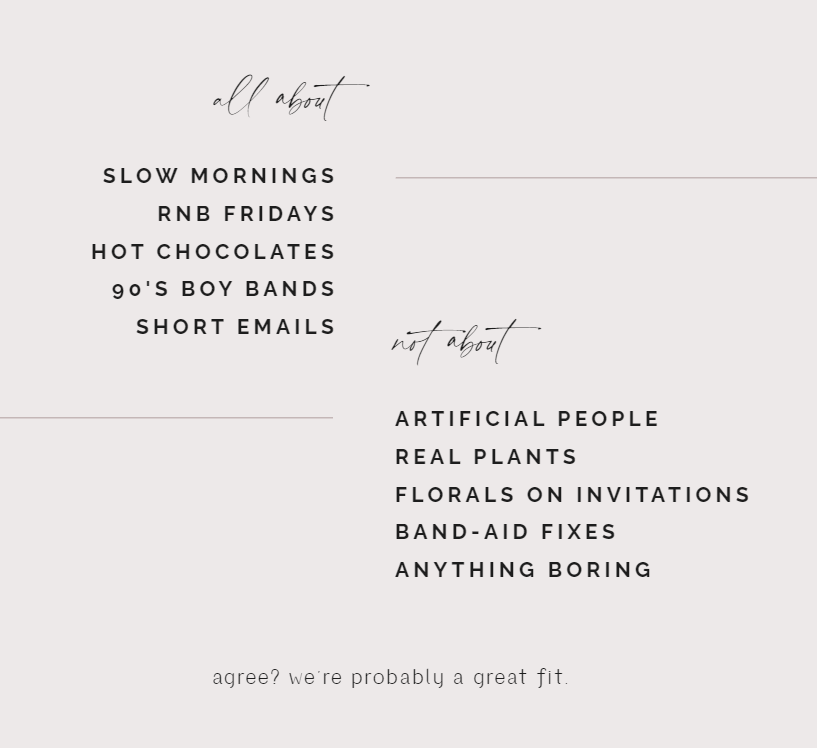 So I wrote an apology to Jojo.
Apologising in advance for the very long email in her inbox with all my dreams, with links my moodboard and pins, and all my thinking-out-loud thoughts. It was probably anything but a slow morning for her on January 31st.
—
The reception started with speeches from the fathers.
Back in 2021 when I called home to share the exciting news, Daddy asked what I needed him to do, I said, just prepare a speech, I'll do everything else. I shared some very insightful words I had heard from Jimmy, who said this after I asked him how it was being an MC at Andy & Ash's wedding.
"It's great to speak at a wedding, it will be the warmest crowd you ever speak to. Everyone is happy to be there, everyone knows the Bride and Groom and they want to hear all the silly, funny or embarrassing things. It's awesome. It's the best time to share stories."
I heard from Irene that Daddy had quite some trouble writing his speech and was working on it up to a couple days before departing for Sydney.
You did so well Daddy, everyone loved your speech.
Salaamalikum and good evening. 

On behalf of my wife and family - a very warm welcome to all of you. We are gathered here today to honor something so truly magical, so truly unique and wonderful that it simply had to be celebrated. I am of course talking about the buffet spread.

Marriage is a religious duty, a moral safeguard and a social commitment. To my beautiful daughter, Ayesha – today I am honoured to stand here to celebrate your wedding. In February of 2012 when you left home for higher studies in the land down under – little did I realise that one day I will be delivering a speech at your wedding in Sydney.

The second child out of three siblings – born in Canada, raised in Singapore and getting married in Australia, as your father, I have watched you grow from looking a like baby seal (we called her that because it was so cold in Canada she was always bundled up) into a strong, confident and independent woman who has always been there for her siblings and for me. You have been your older brother Imran's best friend since childhood and your little sister Alisha's role model, mentor and closest confidant. 

Life is full of fond memories seeing you grow up. Teaching you how to cycle, the swimming lessons, piano lessons. Not forgetting teaching you to rollerblade in our rented apartment in Singapore – which turned you into a rollerblade instructor as a teenager. And btw, I can't swim, play the piano or rollerblade – but I had very trusting students. Despite many proofs to the contrary, my daughter always thought I could do everything. She even told her class in school that her dad is an electrician – because I was the one who changed spoilt light bulbs at home.

Ayesha, I remember the day you left home for Brisbane how quiet the house became without you. There was always a buzz in the house when you were around. You were unpredictable – what will she do next? You made your dad – a grown man cry at Brisbane airport while waiting for my flight back to Singapore after dropping you off at Uni in Brisbane. 

Like any doting dad, I was worried - How will she survive on her own in this new place? What about her food, laundry, studies etc. But you did it. You have always been a risk taker and a dreamer. You had a dream and chased your dream, defying all odds and surprising many including your dad. Look at you now - you've graduated with a double degree. Moved from sleepy Brisbane to the bright lights of Sydney, found a job and set up home here. And along the way you found your soulmate, while paying League of Legends online - just like how your older brother met his soulmate playing video games online. You should be proud of your achievements.

Marty, I have known you now for a few years. I must commend my daughter on her choice. Well mostly. I must applaud your parents for raising such a lovely young man. A charming, humble and down to earth young man who even likes my cooking. I hear you are not only smart at studies with First Class Honours from USyd but you are also an accomplished tennis player, a cycling enthusiast and a marathon runner – hopefully you will have time for your wife. 

You and Ayesha make a handsome couple and complement each other. As I look at my Ayesha and Marty, I can see how happy you make each other. I am confident you will build a strong, lasting and happy life together. On this your special day, my wife, my family and I would like to congratulate the newly weds. May your love grow stronger with each passing day and may you always find joy in each other's company. 

Congratulations my dear daughter Ayesha and 
my new son-in-law, Marty, 
welcome to our family. 

Please take good care of my precious Ayesha.

Ayesha & Marty, remember as a married couple, in life there are only two tools that you will need in your toolbox - duct tape and WD40. Duct tape keeps things from moving when they shouldn't (i.e., its best to keep quiet sometime) and WD40 gets things moving when they are stuck (i.e., keep communicating). Saying I do at your wedding is like clicking the "I accept" box anytime a new piece of software on your computer or phone asks you to read its terms & conditions. You do it despite having no idea what will come next.

And Marty a golden rule in married life: 
If at first you didn't succeed, 
try doing it the way Ayesha said. 

And finally..
The secret to a happy marriage, remains a secret.
I'm not crying, you're crying!
Uncle Brian and Geoff gave their speeches, Jordan our MC, also said many kind words before it was time for us to give our thank you speech and cut the cake! This part all happened very quickly, and we did not expect how tough the cake would be, with two hands on the knife we just could not slice it all the way through!
The cake from Natalie (Alcakemy – how good is that name?) turned out so darn beautiful. My other "regret" is not taking 1000 more pictures of the cake and not tasting it fresh on the night! But I did get to take the top layer home. We had decided to keep our wedding modern without any religious (sorry papa) or cultural traditions, but I did want to nod to both our Chinese blood so I requested our plaque to say 囍 – the double happiness character, which is a Chinese symbol used during weddings.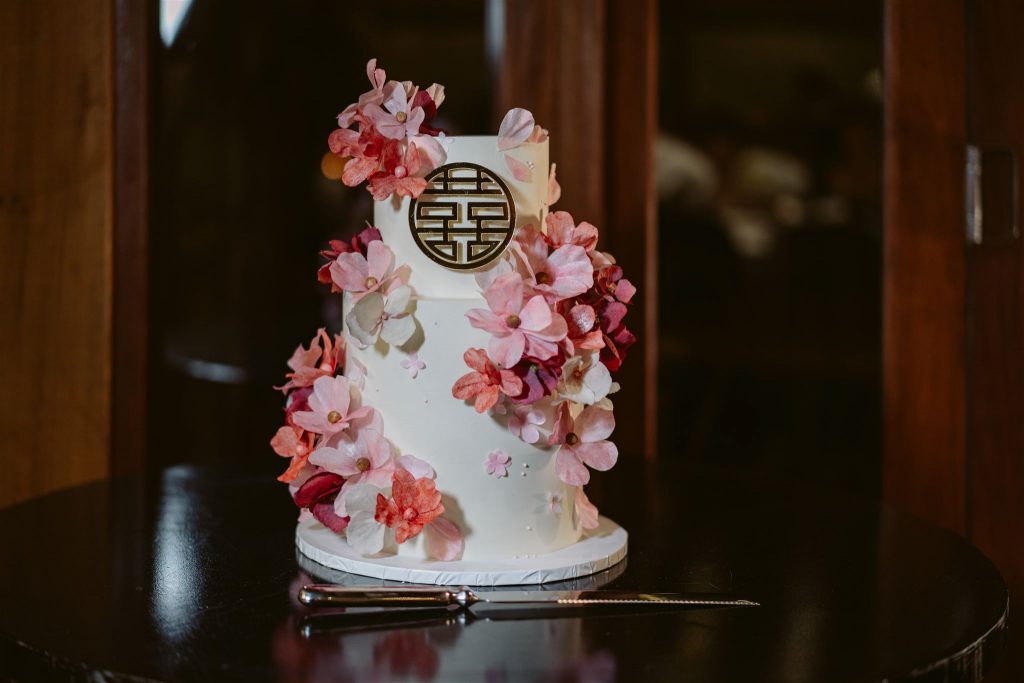 I was told by my mother-in-law that I had to keep the top layer of our wedding cake as it's meant for our first born.
Well the cake's gone now, but I said I would order the exact same cake from Natalie for my first child's first birthday and Aunty Margaret thought that was a splendid idea.
Okay, get up everyone, it's time to dance!~
I am not someone who has a wide library of music, actually, I feel extremely uncultured overall in terms of music, film or anything kind of arts knowledge. Even people who are super duper famous/all-time greats like Bob Dylan, Bruce Springsteen, Prince, heck even Beyonce, I can only say I know 1 or 2 of their songs, and absolutely nothing about their lives. So choosing all the music for today was very difficult, I thought this would be a good task to hand off to Marty, but he didn't give me any songs, except Here Comes The Sun, which was our aisle exit song.
Our first dance was to Stand By Me, by Florence and The Machine.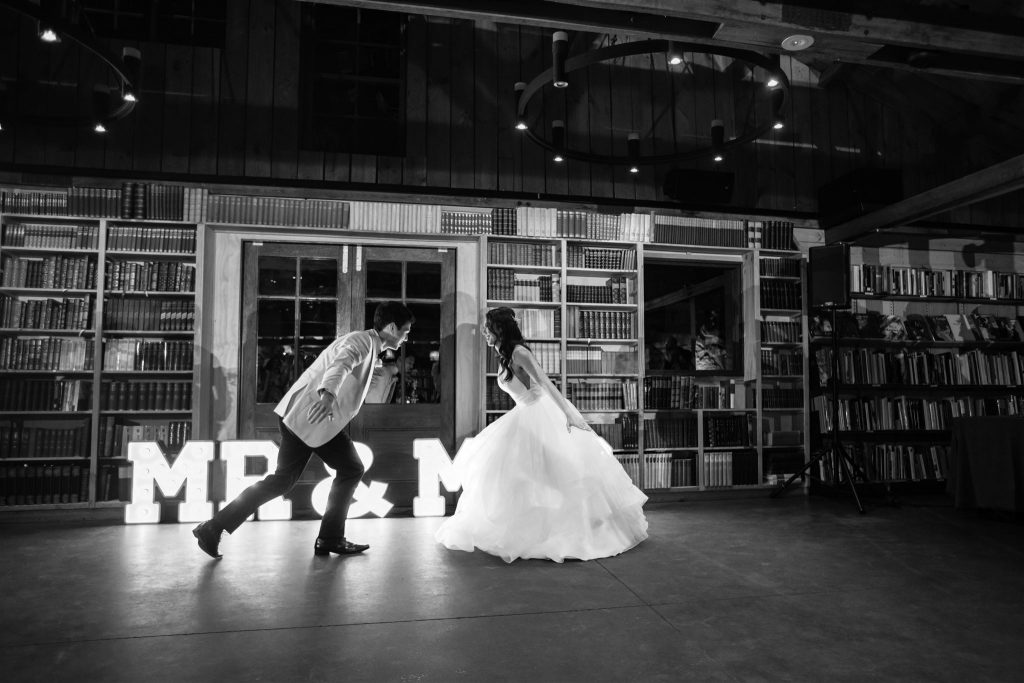 I'm sad that I cannot remember how I came across this version of the song, but I'm 90% confident it was Jessie who mentioned it to me. Thank you Jessie! I've always been a fan of the Lion King and most things Disney. When I was younger, I did often dream of having a fully-themed Disney wedding, so I'm glad to have a little bit of Disney in mine!
Our dance was choreographed by a dear friend Rosie, and Andrew. I had met Rosie through a friend at work and she was a rare type of friend that I instantly liked. I often am very anxious (even if I don't show it) about meeting new people, but somehow Rosie had a very calming presence and she also has the sweetest smile!
I don't see Rosie nearly enough in my life, but after a couple ghostings from other choreographers I reached out to Rosie, only a month before the big day.
I had hesitated, because while Rosie is an amazing dancer, and has her own studio, I knew her genres were Hip Hop/Street Jazz/Lyrical and I didn't know if she did any ballroom dance or wedding dance choreography. But she does! Here is her official wedding dance business – hit her up!
So we had a tight 4 weeks for Rosie to choreograph, teach us from scratch and polish it!
I am incredibly grateful to my husband for going through with this with me. I know dancing is not really his thing but he knew it was important to me and he gave it his all.
After an epic minute and a half of "Stand By Me", we invited everyone to tear up the dance floor.
Okay I have another small regret I've just thought of, how many am I at now? Oberon Lane were flawless in their performance all day and evening. I was too carried away by everything to say hi properly. The award for most seamless wedding vendor definitely goes to them. They were very prompt in responding, extremely clear and I appreciated when this when they supplied their briefing form – "Pro tip: keep it short and snappy! While it might seem like a good idea to include every tiny thing you can think of, in reality it only makes the brief confusing and difficult to follow – succinct is always best." I definitely gave too much detail to every other vendor.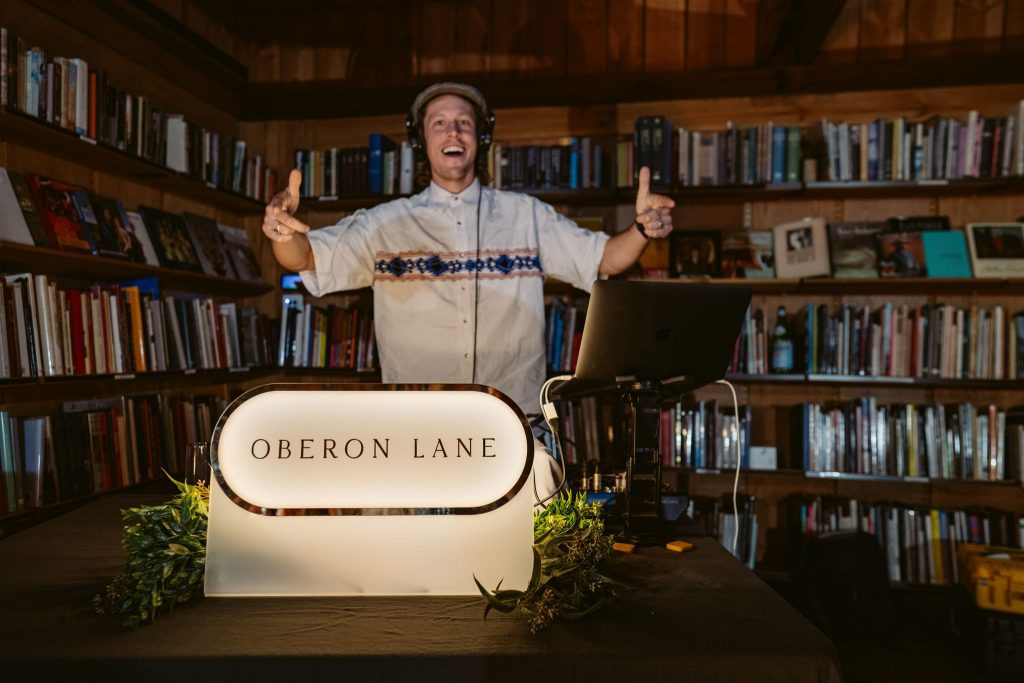 As the evening drew to a close, we ducked outside to grab some epic night shots, our guests lined up to form a cute tunnel to send us off into our new life as Mr. and Mrs.
Are you still with me because we haven't talked about the dress!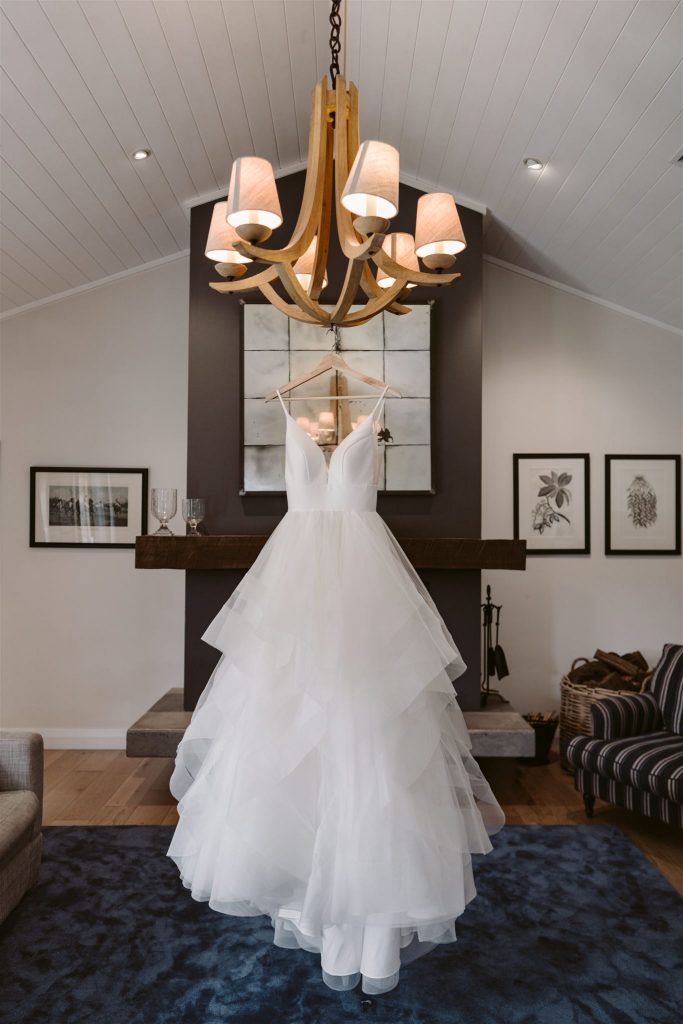 She's a Stella York piece and just everything I wanted. A beautifully fitted top to accentuate my little waist and just enough volume and tiers for twirling. I felt like a true princess.
I found her on my first visit to Fashions by Farina. Before my first appointment, I had been so set on getting a Rosa Clara dress, I had found most of their dresses breathtaking, and their dresses had pockets! I also tried on different styles of dresses but let's be real, it was always going to be a ballgown for me.
Because I found her on my first visit, I was quite worried, was I making a decision too quickly? On my second visit I tried more several more but she really was the one!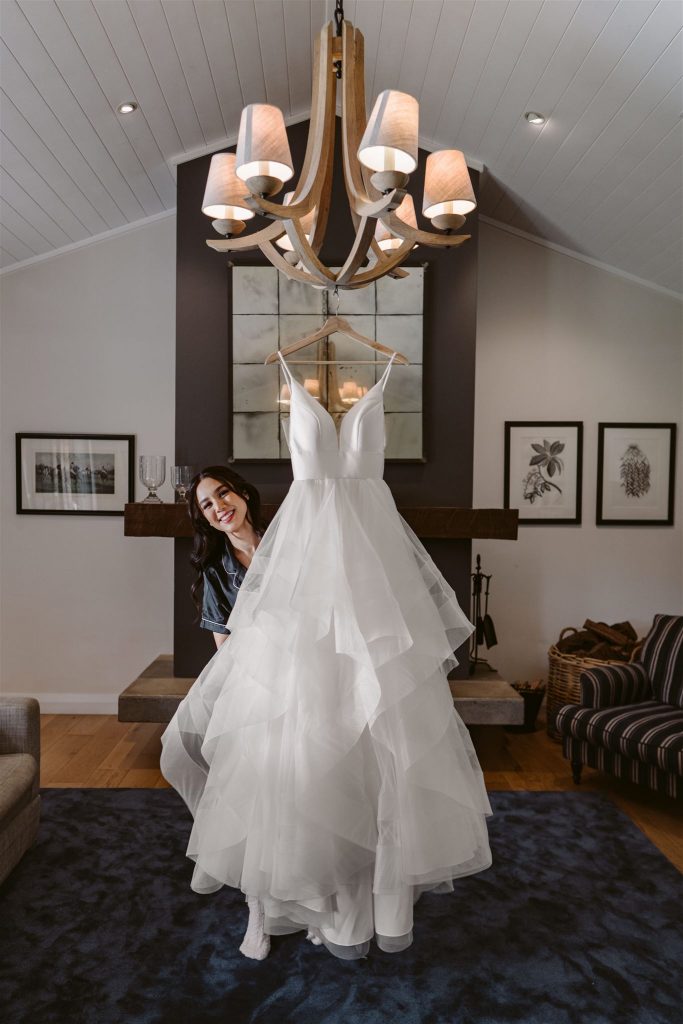 It's funny how it ended up being a designer I had not looked up. Some other designers that I didn't get the chance to try were Mariana Hardwick or KYHA which were extremely popular on Wedchat. I had also dreamed of a dress from Teuta Matoshi or Millia London if money was no issue. Maybe in my next life, I sure hope they do weddings in heaven.
Okay, I'm almost done.
I'll keep the rest really short, I promise.
Just a few final special mentions to other magical things on the happiest day of my life.
Hanging florals and lights were something I wanted as part of my styling, but I compromised and went with the MR&MRS light up letters. These were so cute and another super chill vendor to work with, in fact, I did not even see the staff who delivered it, set it up and packed it away. I heard from guests that some lightbulbs had shattered from all the energy on the dance floor but thelovesign did not make any fuss about it!
A huge thank you to the bus drivers who were the MVPs of the night, the one back to Sydney even turned around midway as someone had left their keys at the venue. I also heard someone made a mess in the backseat hehee, but again, not a peep from Prestige Mini Bus after the event. Just a sign of a good time.
The team at Bendooley were exceptional! Kelly, our wedding coordinator; Sally, our day coordinator; Mark, our friendly host during our tasting session and Jen, our gracious host during our site tour – and behind them a whole team of staff, experts at their services making the day absolutely perfect.
To the ninety-one special people who were were present on May 1st 2023, I sincerely hope you continue to be present in our lives and may that day bring you happy memories when you think of us.