I was very spaced out this morning, I think it was rather delayed shock from hearing some unfortunate news about mum and perhaps slightly exhausted from the previous days + the effects of rain. UGH I HATE BEING IN THE RAIN, did you know that?
I took a nice long lunch with my first mate here: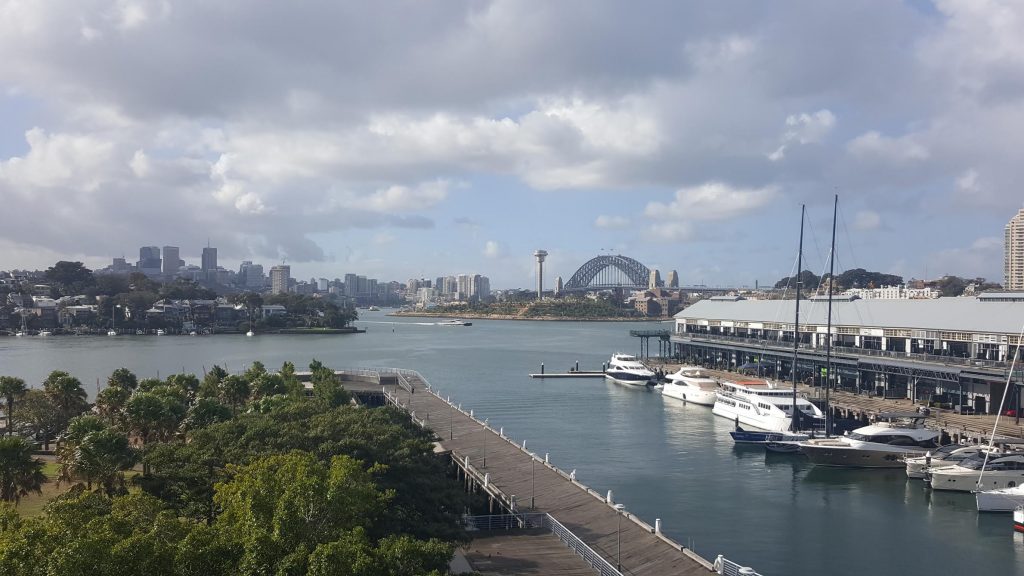 much needed fresh air.
We also found the Google and Fairfax buildings 😀
Highlight: Captain: *offers chilli lime soya crisps*
First mate: *fumbles for a few minutes* .. I'm defeated by the package